Welcome to the Addingham Village Social Club website
Here at your local village social club we offer a variety of facilities and amenities for all members young and old.
The upstairs room has now been fully refurbished and includes a new 70" TV - you can look at all of the photos on the Gallery page.
Bar
A wide range of alcoholic and non alcoholic beverages, soft drinks and bar snacks
Handpull Tetleys Bitter and Saltaire Blonde, Draft Guinness, Strongbow Cider and a selection of draft largers
A selection of bottles including non alcoholic and gluten free largers/ales
A large gin selection with all your favourite brands and flavours too and not to mention our other spirits at great prices and many on double up for a pound
Everything at low, low prices
TV Sports
Sky Sports Main Events
TNT Sports Champions League Football
Amazon Football and Rugby
International Rugby Union
Premiership Rugby League
International & Domestic Cricket
At The Races Daily Coverage
Quiz Night Every Thursday 8pm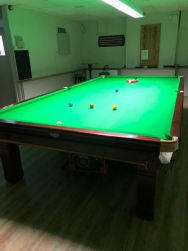 Come and win 8 beer tokens, and also Play Your Cards Right for a cash prize.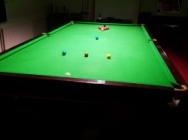 Snooker Table
Full sized snooker table upstairs available for all members
Join our Tuesday Night Otley & Wharfedale Snooker League Team or come along and support
We also run an internal league
Music & DJ
We have a programme of music entertainment via local bands / DJs
Throughout the year come and support local talent. Dates will be posted on Social Media and the Events page on this website
Coffee & Tea Facilities
Are available from the bar please ask a member of staff
Free Wi-Fi
Ticket Machine & Bonus Ball
Support the club and win cash prizes up to £300
Dominos
Dominos are available for anyone wanting a game
Annual Memorial Competitions
Club Trips
Day or evening trip to the races
Day trip out to local city or town for shopping, site seeing etc